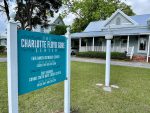 Agency Category
Age 0-5
,
Age 13-17
,
Age 18-34
,
Age 35-50
,
Age 50+
,
Age 6-12
,
Child Abuse
,
Children & Youth Services
,
Counseling & Therapy Services
,
Domestic Violence
,
Education / Training
,
Family Services
,
Food
,
General
,
Housing & Shelter
,
Job Assistance
,
Legal Assistance
,
Medical Services
,
Mental Health
,
Teen & Young Adult Resources
Service Hours
M-F 8:00AM-5:00PM
Services Description
Fair Haven provides valuable services to victims of domestic violence in Wayne, Appling & Jeff-Davis counties. Center services include; 24-hour hotline, emergency shelter, outreach services, individual counseling, support groups, safety planning, medical advocacy, case management, community education, parenting support, financial advocacy, legal advocacy and more. Safe Harbor provides valuable services to support the physical and emotional healing of sexual assault victims and their families. With locations in Glynn, Wayne, and Camden Counties, center services include forensic medical examinations, follow up medical services, 24-hour crisis line, crisis intervention, advocacy services, and therapeutic counseling.
Send Message to listing owner