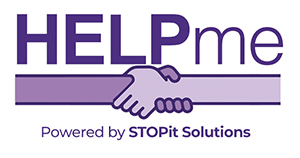 How HELPme Works
​HELPme provides support and resources to Wayne County citizens. The healing-centered, intuitive interface offers help while maintaining privacy.
Local Resources
Crisis Text Line
Anonymous Reporting
---

Local Resources – links directly to the Wayne County Resource Directory where you can search by category.
Crisis Text Line – ​​Connect directly to trained crisis counselors from the HELPme app. Crisis Text Line provides free, 24/7, high-quality anonymous text-based mental health support and crisis intervention volunteers to support people in their moments of need.
Anonymous Reporting – Links to the STOPit app services to report:
Animal Control Concerns
Domestic Violence Tips
Drug Tips
Mental Health Concerns
Neglect / Abuse Concerns
Substance Use / Abuse Concerns
---
OR DOWNLOAD NOW