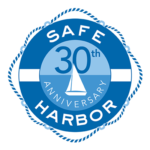 Service Hours
8:00 am 5:00 pm Mon - Fri
Services Description
Safe Harbor Children's Advocacy Centers are safe, child-focused environments for children who disclose sexual assault, physical abuse, neglect, or have observed violence and/or abuse of another person. To reduce the trauma of victims and their families, the centers utilize a multidisciplinary team approach for the identification, investigation, prosecution, treatment, and prevention of child abuse.
The Connie Smith Rape Crisis Centers provide valuable services to support the physical and emotional healing of sexual assault victims and their families. With locations in Glynn, Appling, Camden, and Wayne Counties, center services include forensic medical examinations, follow-up medical services, a 24-hour crisis line, crisis intervention, advocacy services, and therapeutic counseling.
Send Message to listing owner
RESOURCE DIRECTORY CRITERIA

Health and human service programs offered by State, county or municipal governments which have offices in or serve residents of Wayne County.

Organizations that serve Wayne County. Agencies outside of the Wayne County area that meet a need for residents in Wayne County, that is not met by a non-profit or public agency within said area.

For profit agencies that provide a service not met by public or non-profit agencies. For profit agencies offering low-cost goods that are not readily available through community non-profit agencies. For profit agencies that offer free or low cost services to the community.
Advocacy groups related to health and human service issues.
Civic and business associations.
Professional organizations that provide a public service.
Private schools for special needs.
Professional and regulatory boards.
Information and referral services.
Non-profit nursing homes.
Community groups.
Chambers of Commerce.
Licensed childcare facilities.
Self-help support groups.
Social or fraternal organizations that serve non-members.
Administrative offices of public schools in Wayne County
Not Eligible to be Included:
Agencies that violate federal, state or local laws or regulations, Agencies promoting or permitting racism or bigotry,
Agencies that provide services based out of the provider's home unless licensed to do so,
Organizations (churches, social clubs, etc.) to the extent that they offer a service only to their members, Commercial businesses not described above.