STATE TRENDS IN CHILD WELL-BEING by the Annie B. Casey Foundation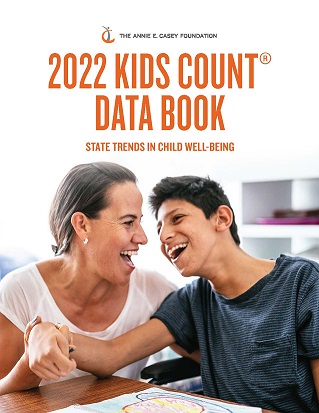 Excerpts from the new report and link to the downloadable book below.
We've all been through a lot since COVID-19 emerged two and a half years ago. Schools went virtual. So did many jobs, while others vanished, and the economy convulsed. We isolated ourselves and our families. The health care system buckled, even as doctors, nurses, researchers and others strove tirelessly
to save lives. By July 2022, over 1 million people in America had died from the novel coronavirus, including more than 1,600 children.

Over 200,000 kids in the United States lost a parent or primary caregiver during that same period. In short, the coronavirus upended everyday life to an extent not seen since World War II. It is no surprise that millions of parents, caregivers, and other adults are feeling overwhelmed. So are children, who face what the U.S. surgeon general has called a "mental health pandemic" for youth.