ID & Licenses
Address: 189 N. Brunswick, St
Jesup GA 31546
Agency Category:
Services Description:
All recovery meetings NA AA CMA Recovery check in Job readiness and placement Recovery advocacy Legal services Community Awareness Distribute Narcan One on one Peer mentor Free transit passes Supportive Resources Free notary VIP Program
Address: Various locations in Wayne County
Agency Category:
Services Description:
Information of purchasing licenses, safety education classes for guns, hunting, and boating.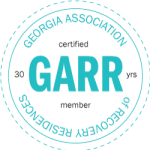 Address: 1303 S 1st St
Jesup, GA 31545
Agency Category:
Service Hours:
9a.m. – 3p.m., M-F
Services Description:
Our program is designed to treat the root of substance use disorder and alcoholism. We offer classes in Boundaries, Codependency, Trauma and Grief Therapy, Moral Reconation Therapy, Big Book study, AA, NA, CR, Bible study, and processing groups. We use a therapeutic community model, and we offer group counseling and one on one counselling. We believe a relationship with Jesus Christ is imperative to freedom, and learning to use tools of recovery can lead to successfully dealing with life of life's terms.
Address: 174 N Brunswick St.
Jesup, GA 31546
Agency Category:
Service Hours:
9 AM 5 PM Mon – Fri (closed for lunch)