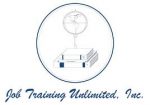 Agency Address
Coastal PInes Technical College
Poly Tech Building
Room 406
Jesup, GA 31545
Service Hours
9a 4p Thursday
Services Description
Youth job training, work experience, help with tutoring. Adults- help with gas/daycare on a daily basis, other expenses no covered under school grants. Youth ages 14 to 21, must be in school or attending a GED program. Adults attending post-secondary schools in need of assistance to complete the program.
Agency Address
Various locations in Wayne County
Services Description
Information of purchasing licenses, safety education classes for guns, hunting, and boating.