Teen & Young Adult Resources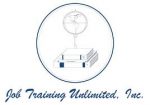 Address:
261 North Brunswick Street Jesup GA 31545
Service Hours:
9a 4p Mon – Fri Monday Tuesday Thursday
Services Description:
Youth job training, work experience, help with tutoring. Adults- help with gas/daycare on a daily basis, other expenses no covered under school grants. Youth ages 14 to 21, must be in school or attending a GED program. Adults attending post-secondary schools in need of assistance to complete the program.
Address:
Various locations in Wayne County
Services Description:
Information of purchasing licenses, safety education classes for guns, hunting, and boating.