Children & Youth Services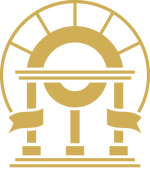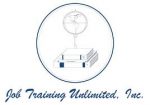 Address: 261 North Brunswick Street Jesup GA 31545
Agency Category:
Service Hours:
9a 4p Mon – Fri Monday Tuesday Thursday
Services Description:
Youth job training, work experience, help with tutoring. Adults- help with gas/daycare on a daily basis, other expenses no covered under school grants. Youth ages 14 to 21, must be in school or attending a GED program. Adults attending post-secondary schools in need of assistance to complete the program.
Agency Category:
Services Description:
The Magnolia House provides services to victims of domestic violence who do not know where to turn, or have no place to go for assistance. Domestic violence crosses all social, economical and cultural boundaries. – 24-Hour Crisis Line- Safe, Confidential Shelter- Emotional Support- Children Services and Advocacy- Legal Advocacy- Referrals to Community Partners- Temporary Assistance for Needy Families- (TANF)- Personal Advocacy- Transportation
Address: 3296 Winding Rd St. Mary's , GA 31558
Agency Category:
Service Hours:
9a 1p Fri, Residential Facility: 24 hrs Mon – Fri
Services Description:
Residential home for at-risk children and youth.