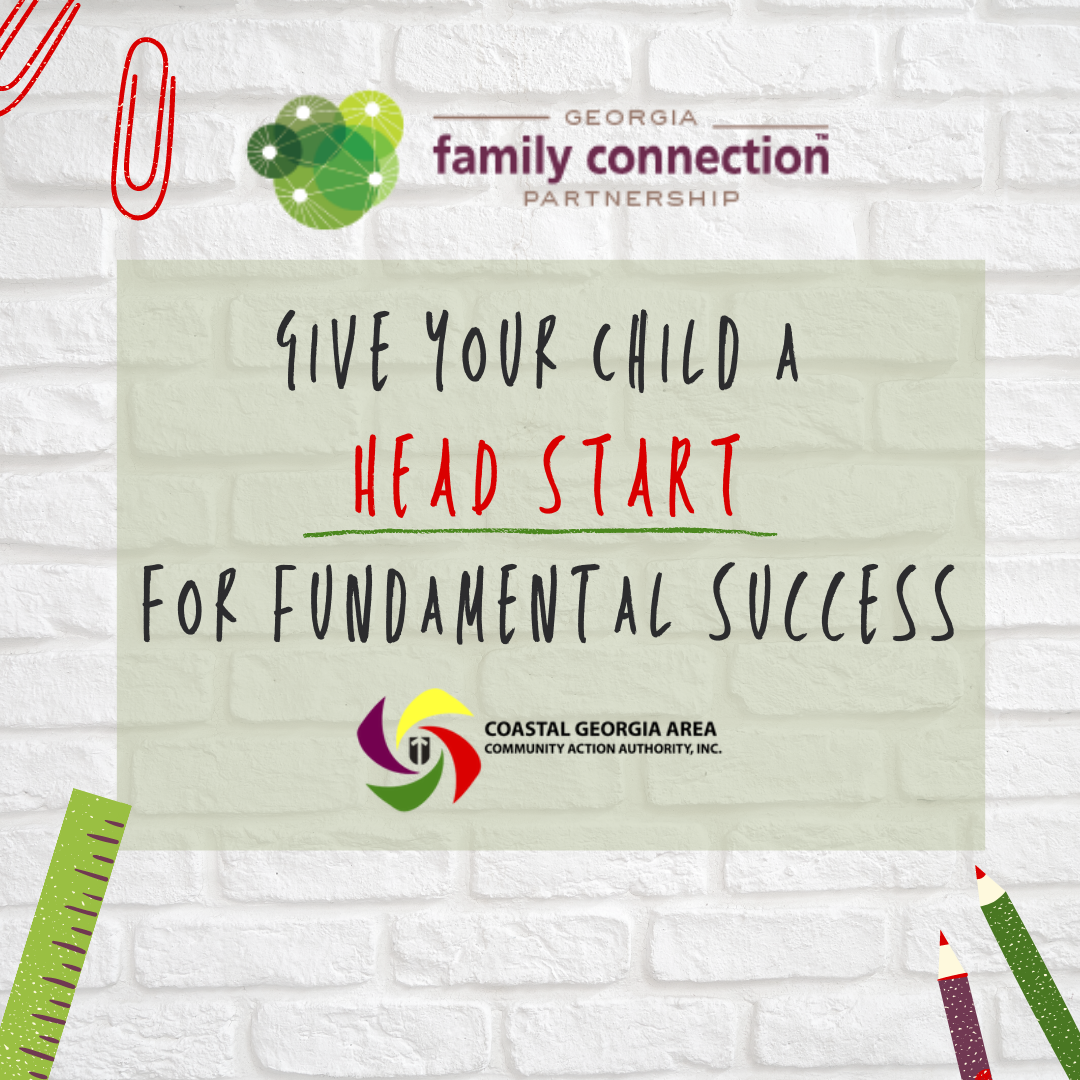 Head Start is a quality child care service provided to three, four and five year olds founded by the Georgia Head Start Association to help these students become prepared for kindergarten. Fortunately, they have partnered with other agencies including Coastal Georgia Area Community Action Authority, Inc. to provide services in Wayne and surrounding counties. Since 1967, Coastal GA Area Community Action Authority, Inc. has been providing a pathway to self-sufficiency for individuals facing challenging times. With the COVID pandemic showing no signs of slowing down, Head Start gives children the opportunity to continue to learn.
Head Start students are provided educational activities using the Creative Curriculum and children's knowledge is tracked with outcomes provided to parents. When speaking with Tanisha Towns, Center Supervisor for Wayne County, we talked about how the enrollment is a little low this year. She states, "We can fully operate at a maximum capacity of 102 students but with the COVID virus, we currently have 63 enrolled." She also states that they do require all students to wear masks, sanitize appropriately, and social distance. Another factor that comes into play is that parents are not allowed in the facility. Head Start staff meets the parents outside for drop off and pick up each day. Considering the circumstances, 63 students is still a great number to foster an enjoyment for learning, developing a positive attitude about school and helping each child reach their maximum potential.
So you may be wondering…who is eligible for this Head Start Program?
Families who meet income requirement
Homeless and foster children
Children with special needs
Nutritional meals and snacks are provided and mind you – all of this is at no cost to you! After all, they want to stick to their motto of 'Helping people, changing lives, and building families'. Everyone deserves the best life possible. Reach out to someone you may know that could benefit from this impactful organization.
More information about Wayne County Head Start can be found in our Resource Directory. We encourage anyone to use the resources available on our website to meet your needs and help others do the same.
Find us on social media to send us your latest news and updates to share!
Please consider liking/following us on our social media to stay up to date with our community news and events. We can be found on Facebook at Family Connection – Wayne County, GA and Instagram at wcfamilyconnect. Also, if your organization would like to educate, inform or update Wayne County citizens on a topic or event you've been working on – reach out to us so you can be featured here on our website! Other promotional shout-outs will be in the Family Connection column of the Press-Sentinel, our social media, and an email sent to our collaborative members.
Additionally, the Wayne County Family Connection Collaborative would like to invite anyone in our community to be a part of our group. For more information, contact Lana Wright at 912-256-2150. Our meetings are held on the 4th Monday of each month with the next meeting being held at the end of January. Stay safe Wayne County community!